Spa / Salon / Medical Spa Services

Working with a large trade association that has over 1,500 members, Abbey Insurance & Tax Services is able to provide preferable and valuable programs for its members. This is one of the most sought after programs for Salon/Spa/Medical Spa Insurance and with our over 30 years of insurance experience, most of which have been focused exclusively on the Beauty Industry, we have helped refine what Beauty Industry Professionals like you need in order to protect yourself in today's litigious environment.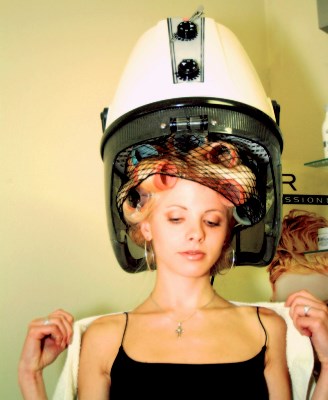 Policies Include:
1. Professional Liability (malpractice) & General Liability (slip and fall)
3. $1m per occurrence/$3m aggregate
4. Occurrence Form NOT Claims Made (Ask and we will explain the benefits of Occurrence form so you don't get left behind)
5. $100,000 Damage to your premises
8. $1m Advertising, Libel & Slander
9. Optional Property Coverage
10. Prior Acts Coverage up to three years
11. Other options necessary for protection such as:
HIPAA Coverage, Mobile coverage for technicians, Medical Director and Physician Direct Patient Care coverage, Sexual Misconduct protection, Multiple Location coverage
Medical Spa Levels of Coverage:
Medical Spa I:
Basic coverage for Medispas and the basis for all coverage levels. Medispas are nice, luxurious spas often operated by a physician or a qualified staff overseen by a physician. Medispas are different from normal day spas in that they offer a greater level of invasive procedures. They may provide injections like Botox or Dysport, dermal fillers like Bellafil, vitamins, collagen, more potent chemical peels and stronger dermaplaning. Lasers are also used in more invasive procedures that basic hair removal like pigmented lesion, age and brown spot removal, laser hair removal on darker skin, wrinkle reduction, cellulite removal, removing skin tags and spider veins and even treating toenail fungus.

Medical Spa II:
Includes basic coverage plus provides protection for professionals who take it up to the next level. The may perform "Botox Parties" providing injections at different locations. In addition to the laser procedures in Medispa I, they may perform laser vein treatment, laser-assisted lipolysis and tattoo removal. A qualified nurse may perform sclerotherapy, wart removal and weight loss services. The professionals at this level may also incorporate acupuncture into their practice.

Medical Spa III:
This policy is for professionals using the most invasive of procedures like mesotherapy, hormone treatments, PRP (platelet rich plasma) injections, P-Shots for males, and O-Shots for females. It includes basic coverage of I & II but this policy is designed with ALL of the necessary riders and add-ons like DPC (Direct Patient Care) for the Medical Directors who want to provide services, HIPAA coverage and Prior Acts coverage up to three years for unfortunate clients on Claims Made policies. This policy offers upgraded Policy Limits for Sexual Misconduct coverage, Private Label/Distribution protection and even Business Personal Property coverage can be added.

Note! All levels of coverage offer ZERO DEDUCTIBLE and OCCURRENCE FORM (not Claims Made form)

Abbey Insurance & Tax Services prides itself on offering a one-stop shop for the best priced and best covered policies for your industry. If you are looking to add services in your professional market or would like to get a No Obligation quote with the Occurrence Form that we offer in comparison to your current coverage, please either call use the link below to complete our online quote request form now.